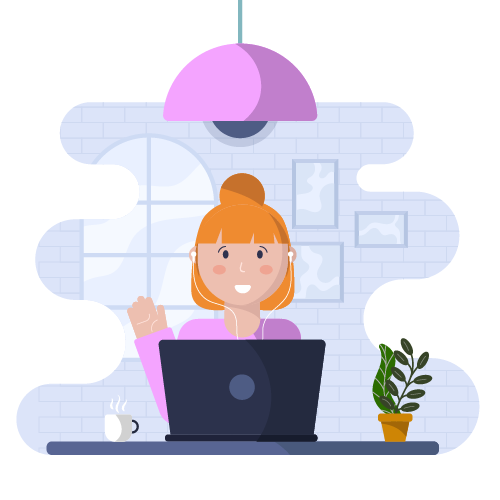 Working From Home: Opportunities and Responsibilities
Disclaimer: The content of this blog are my views, observations and understanding about the topic based on my personal experience.
We all have probably heard about the term "Work from Home". For some of you reading this article, it may sound next to impossible because your company might never have the opportunity to give you that leisure. Throughout this article I want to share with you a few important things that I have personally experienced while working at home.
Employee Responsibilities
We, as employee's, need to keep in mind that we are responsible for our job and the deliverables. The work-from-home policy should clearly define the company's expectations and responsibilities from their employees. 
All of the employee's need to understand that management has bestowed some responsibilities on them, and they need to prove whether they are trustworthy of keeping it. As employees, we need to take accountability for whatever work is assigned to us. In fact, you should try to think of more innovations!
Work-from-home saves travel time and gives an opportunity to focus on ourself and spend more time with our family. As the proverb says, "Life begins at the end of your comfort zone." Even if we are working from home and in our comfortable, personal space, we need to figure out new ideas to step out of our comfort zone. Let's put our excuses to rest and get comfortable with being uncomfortable. It's the best idea for our personal and professional growth!
Ideas to Think About
While having this option, it is very difficult for the employer to track the working hours of the employees. The employer will not worry about the working hours, but the quality of the deliverables! Other questions would include: What tasks have you taken? How innovative you are with your ideas? How open you are to discussion of new ideas? And, how well you harmonize with the team? These are some things the employer may have in mind, rather than just delivering the final project and completing the assigned task. 
Looking at the current situation, most companies are working from home due to the pandemic outbreak. We all need to keep these things in mind and keep ourselves and our team motivated!  
Work Support
I am sharing these points as my observations and experiences regarding the work-from-home flexibility for the past two years. At Innovecture, I have had the flexibility to work-from-home since day one of my job. I had joined this company with some questions on how it would work: How will I work from home? What if I get stuck anywhere? Will I have someone to help me out?
The answer to all these questions is, "Yes"! I have my manager and team members who are always available and ready to help, who are just a phone call away. There is nothing that has impacted my growth and success by working from home, rather, it has given me more confidence to come up with new ideas and implement them. Like writing this article is one of those! Also, I observed that, while working from home I am more focused and more productive in my tasks.
As I said, work-from-home is not only a freedom, it's the responsibility of every employee! It's up to all you individually how you want to grab this opportunity. I believe we all can utilize this golden opportunity of working from home to the fullest, and come up with innovative ideas, where we get a chance to explore ourselves and discover new talent.