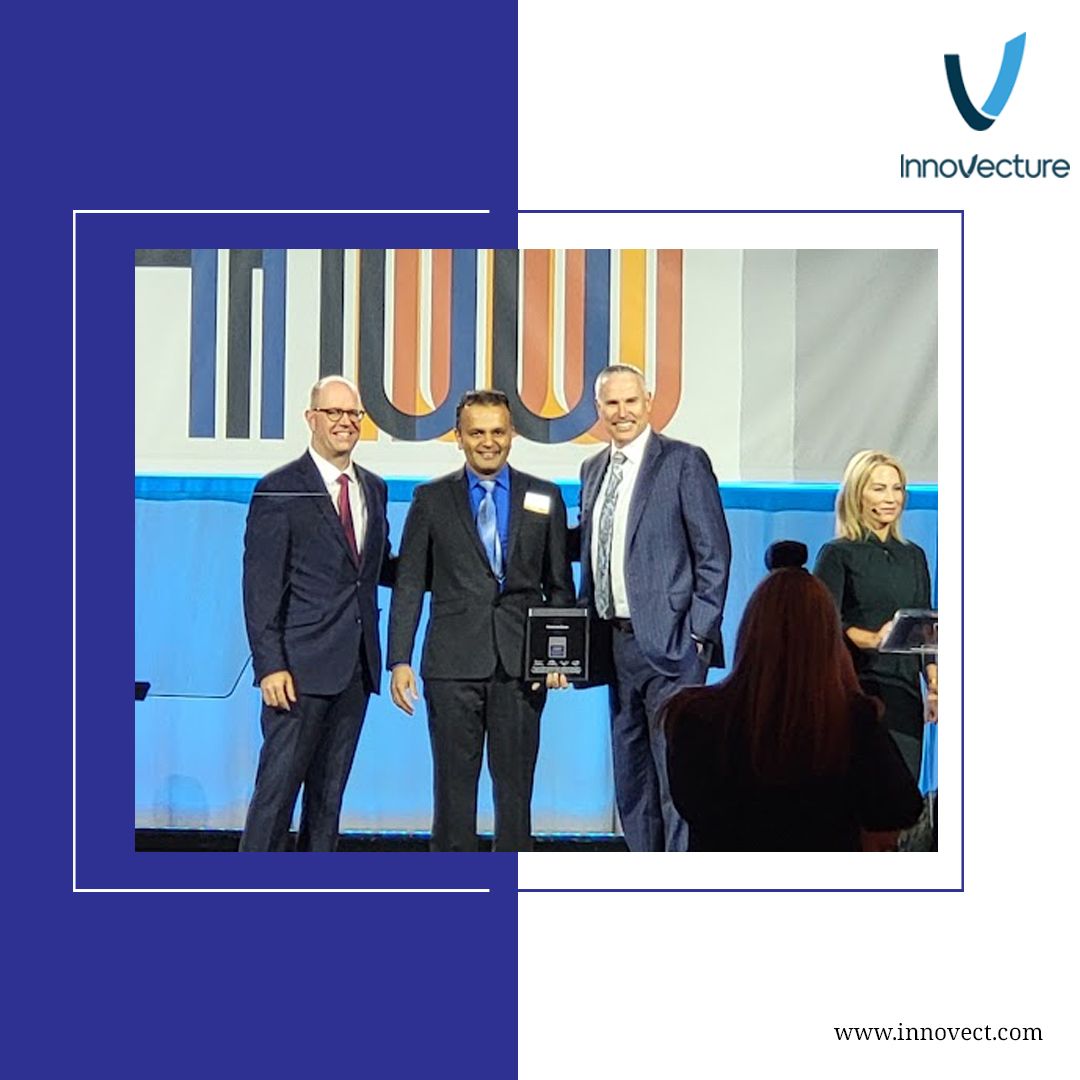 A journey of a thousand miles begins with a step. Innovecture was created with a focus on providing the best value for every customer by providing technology and research services.
Our mission has always been to be the best business transformation partner, the best place to work, and to be the best socially responsible company with a vision to adapt new technology to market trends with a customer-centric focus on creating impeccable, innovative, and agile solutions for the Digital Age.
We are proud and honored to announce that we had received the Utah 100 Fastest Growing company award in 2022. This is an extraordinary achievement that speaks of the hard work, dedication, and commitment of the INTeam. It is an unwavering commitment to excellence. Through our tireless efforts, we have made a real difference in the lives of countless people, and our work has not gone unnoticed.
This is our 5th time receiving this award in the last 7 years. This a testimony of the hard work and dedication of every member of our organization. Every person who is a part of the organization has played a vital role in achieving this incredible honor. It is a symbol of their commitment to excellence and a tribute to their tireless efforts to make the world a better place.
Reflecting on what it means to be recognized in such a manner is a testament to the exceptional work the INTeam has done. This award is a reflection of the amazing team we have and the great support from our customers. Our core values of competency, commitment, communication, and innovation continue to guide us in providing the best value to our customers, colleagues, and the community.

Thank you INTeam for your hard work, dedication, and commitment to excel.

A Big thank you to our all of customers for their continued support and encouragement. Thank you #MWCN for providing such a great platform which continues to inspire us.
ABOUT INNOVECTURE 
Established in 2007, Innovecture is a Global Technology and Management consultancy company, providing consulting, technology and research services to clients around the world. With a major focus on the banking, financial services and insurance (BFSI) sector, Innovecture has an impressive global presence in providing strategic technology solutions and architecture that enhances the business goals of our clients. Innovecture has been recognized multiple times as a MWCN Utah 100 and Inc. 5000 fastest growing companies. Innovecture has been privileged to be a major contributor in digital transformation projects for several Fortune 500 BFSI clients. For more information, visit https://www.innovect.com or find the company on LinkedIn.