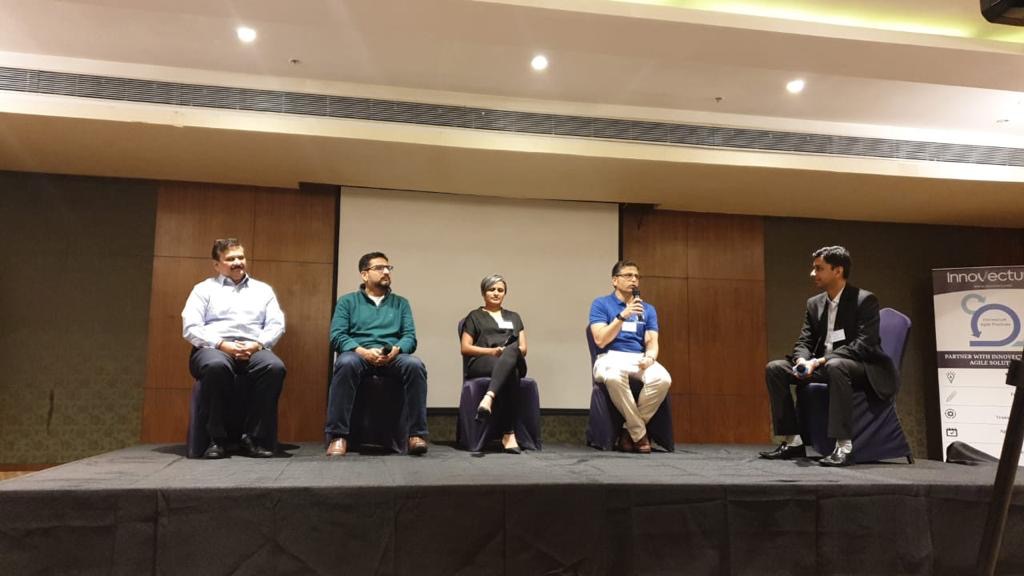 Innovecture is a leading Global Information Technology company that provides consulting, technology, and research services. We're a socially responsible company that adapts new technology to create impeccable, innovative, and agile solutions for the digital age.
Our team of specialists has extensive experience in delivering Agile outcomes they have real-world experience with agile transformation in large complex organizations.
Our Agile Transformation offering is based on this unique approach, and we provide a range of services including:
Agile health check
DevOps & SDET Coaching​
Agile tools
Agile Software Engineering
Agile Training & Education
Business agility
Agile coaching leadership
End-To-End Transformation (Encompassing All Of The Above​​)
Our team is made up of the best of the best, including Mayuresh Deshpande, Shweta Jaiswal, Parag Mahajan, and Sairam Venkatara. They are always ready to answer any question and deliver exactly what your organization needs.
But we don't just stop at creating great solutions; we also believe in the power of networking and engaging with our customers . That's why we recently partnered with Agile Network India for an awesome and fun-filled in-person event at #Pune on 26th November 2022 at 10am IST. We socialized, networked, and created a lasting experience with everyone we connected with.
Our customers have been raving about how our partnership with Agile Network India has made their work easier, faster, and more convenient. We have even more exciting Agile events coming up soon, so stay tuned for more announcements. Join us and experience the power of Agile innovation.
#Agilemeetup #leadershipcoaching #agilecoaching #Puneevent #innovecture
ABOUT INNOVECTURE 
Established in 2007, Innovecture is a Global Technology and Management consultancy company, providing consulting, technology and research services to clients around the world. With a major focus on the banking, financial services and insurance (BFSI) sector, Innovecture has an impressive global presence in providing strategic technology solutions and architecture that enhances the business goals of our clients. Innovecture has been recognized multiple times as a MWCN Utah 100 and Inc. 5000 fastest growing companies. Innovecture has been privileged to be a major contributor in digital transformation projects for several Fortune 500 BFSI clients. For more information, visit https://www.innovect.com or find the company on LinkedIn.