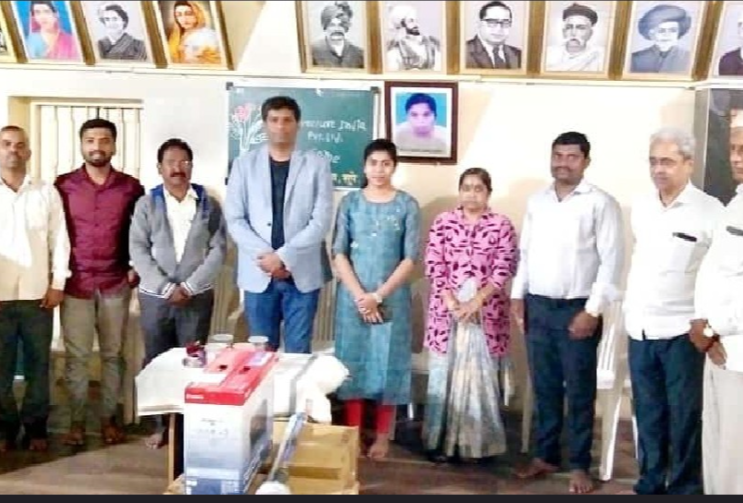 The Power of Giving is the purest form of Happiness, so, we at Innovecture visited Supe, a village 80km away from Pune. Innovecture employees teamed up with Prajakta Matimand Nivasi Vidyalaya, an NGO based in Supe, Morgaon.
As a CSR activity, we met the differently abled children under their care. We spoke to them about their day-to-day needs, health issues, schooling, background, and future in society. Unfortunately, we found out that several of the children we met were orphans, had a single parent, or their parents who could not afford their expenses.
Prajakta Matimand Nivasi Vidyalaya currently takes care of around 40 children —some with extreme conditions— even though they have limited funds. While interacting with these wonderful children, we were hit by the hard truth that without societal support, it would be challenging for them to lead normal lives.
Innovecture decided to donate to Prajakta Matimand Nivasi Vidyalaya to give these children the lives they deserve. We believe that taking such initiatives on a global scale regularly spreads happiness and helps make the world a better place for everyone. Our culture is based on our core values Competency, Commitment, Communication and Innovation. Our core value is making sure our customers, employees, and community enjoy greater value and productivity and we are 100% committed to this cause. We are very passionate about our culture and provides us a foundation for our growth across the world. Our integrity, honesty, and intention to build long-lasting and trusted relationships with everyone we deal with.
#Innovecture #csr #csrinitiative #differentlyabledchildren #NGO #spreadhappiness Girish Rao Prasiddhi Kohade
ABOUT INNOVECTURE 
Established in 2007, Innovecture is a Global Technology and Management consultancy company, providing consulting, technology and research services to clients around the world. With a major focus on the banking, financial services and insurance (BFSI) sector, Innovecture has an impressive global presence in providing strategic technology solutions and architecture that enhances the business goals of our clients. Innovecture has been recognized multiple times as a MWCN Utah 100 and Inc. 5000 fastest growing companies. Innovecture has been privileged to be a major contributor in digital transformation projects for several Fortune 500 BFSI clients. For more information, visit https://www.innovect.com or find the company on LinkedIn.