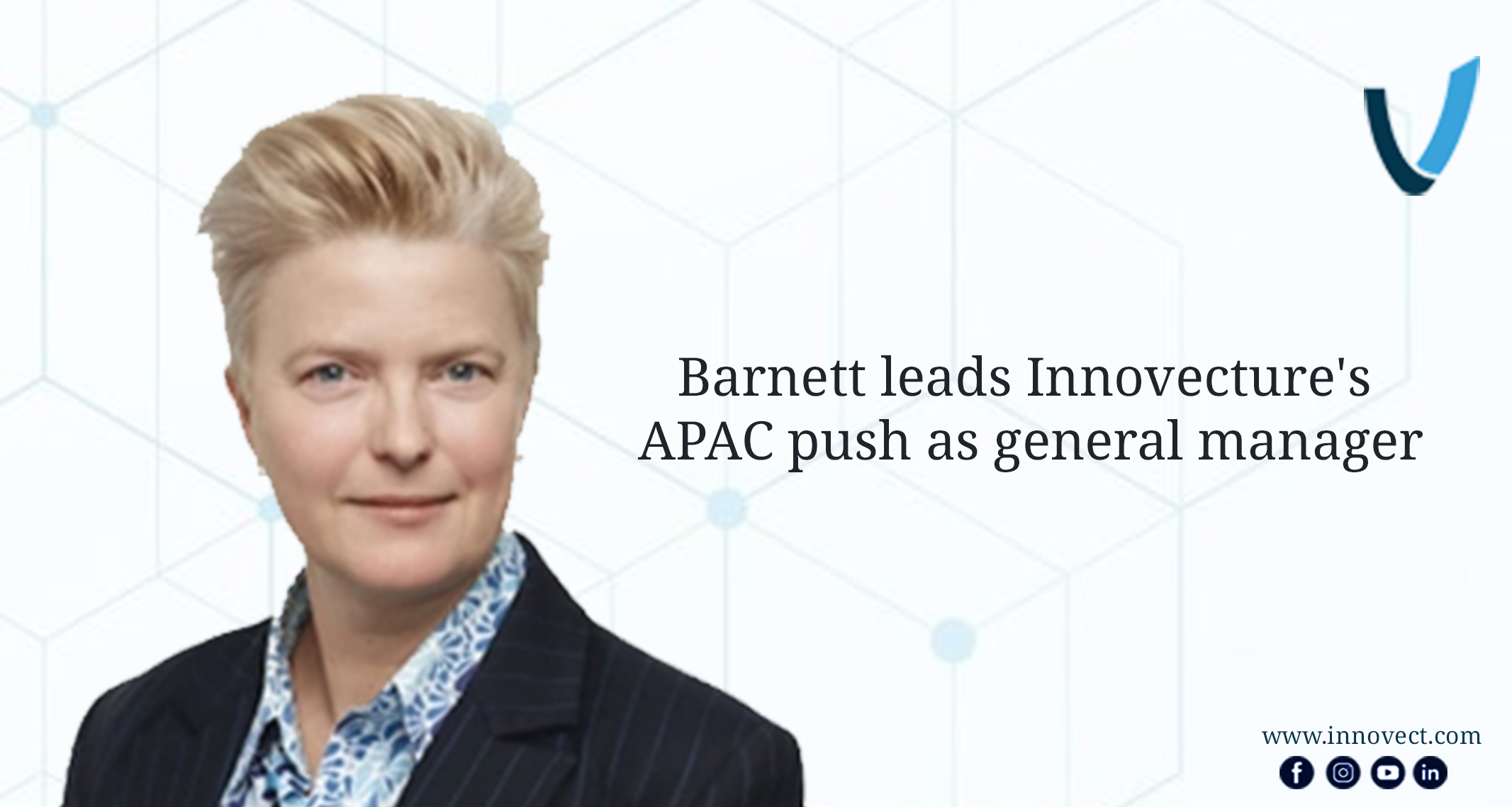 Technology and management consultancy Innovecture has appointed Amanda Barnett to the role of general manager for Asia Pacific.
"We are excited to move into the APAC region, with Amanda Barnett, GM APAC, at the helm," said Innovecture CEO Shreyas Kamat.
Barnett most recently worked as an enterprise cloud executive at Rackspace Technology.
She previously served as executive general manager of sales and operations at Panda Fang, client partner at Oakton and client principal at ThoughtWorks.
Earlier in her career Barnett worked in sales and business development at Gartner, Netstar, Uecomm, Telstra, AAPT, WorldxChange and Global One.
She holds a master's degree in IT management from RMIT University, and AWS and design thinking certifications.
"We are witnessing an uptick in the digital, agile and cloud computing services in the APAC region due to increased investment from many companies, especially in the BFSI (banking, financial services and insurance) and healthcare sectors," said Barnett.
"With Innovecture's impressive track record and ability to deliver transformation services across the world, we believe we will be able to partner effectively with companies in the APAC region to deliver greater business value."
Innovecture has been a major contributor in digital and agile transformation projects for several Fortune 500 BFSI clients. It commenced operations in APAC to better serve its growing list of clients in the region.
The company's 'think tank' is located at its Salt Lake City headquarters, and it operates an innovation labs in Pune, India.
ABOUT INNOVECTURE
Established in 2007, Innovecture is a Global Technology and Management consultancy company, providing consulting, technology and research services to clients around the world. With a major focus on the banking, financial services and insurance (BFSI) sector, Innovecture has an impressive global presence in providing strategic technology solutions and architecture that enhances the business goals of our clients. Innovecture has been recognized multiple times as a MWCN Utah 100 and Inc. 5000 fastest growing companies. Innovecture has been privileged to be a major contributor in digital transformation projects for several Fortune 500 BFSI clients. For more information, visit https://www.innovect.com or find the company on LinkedIn
Search: